Projects, Poetry, Prose, and Practice
Janina is a transformative artist and global citizen who enjoys expressing renewal, transitions, and the journey of the human spirit through connections with nature in music, art, photography and poetry.
John is an avid learner and enthusiastic fan of folk and roots music! His upbeat guitar rhythms and great dobro sound are what gives SomeAre Solstice Flutes their unique acoustic styling!
"It is through our arts and recreation, that we maintain our regional identities..
and share a little of our uniqueness, our selves with others!"
- Janina-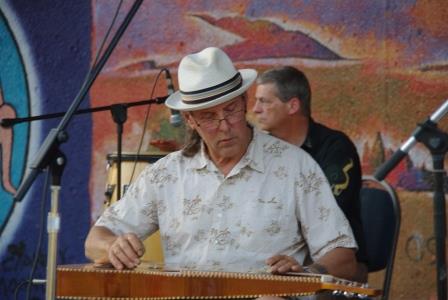 Photo: L. Finley
Expressing the arts from a variety of perspectives and backgrounds, Janina and John are enthusiastic to be working on a several projects, performances, consulting, and workshops such as:
*Sharing the legacy of the Native American Style Flute and World Music in performance, music curriculums, teacher workshops, flute construction and instructional workshops, storytelling, flute circles, flute lessons, networking with flute makers, flute masters, flute music...
*Sharing historical Scandinavian instruments, in both old and new ways... a bridge to the past in "The Swans of Winter Project" with CANADA NORSE.
* Offering Woodlands Wellness Workshops to teachers, parents, and children about connecting with nature, (developing self-worth, self-discovery, wellness and unity with creative self-expression through the arts, storytelling, poetry, and music)
* Creating opportunities for youth and other interested individuals to get in touch with Nature, their ancestral roots, and with the creative music within each of us
*Offering Environmental Workshops and Nature Study - working with environmental sustainability and environmental action in a global society
*Offering workshops or sessions in creating Ambient Sound for relaxation
* Recording songs of flute and guitar - "The Woodland Muse Song Collection"
* Performing "Vaer Deg Selv" (Be Yourself) - a 20 minute Poetry/Music Performance with accompanying images and storytelling of the Viking mythologies and contemporary journey towards finding one's sense of purpose.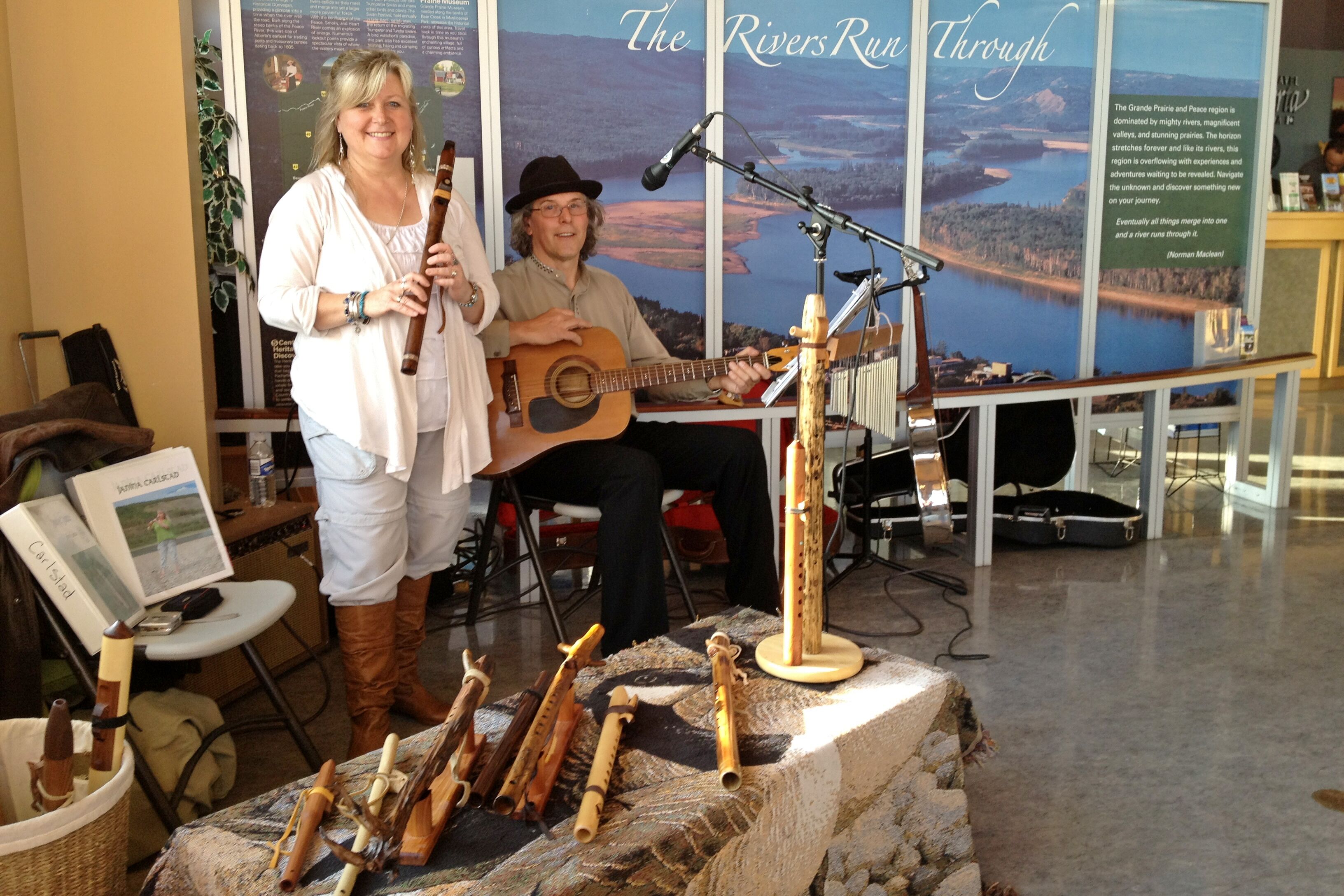 Janina and John performing at the Centre 2000 in Grande Prairie for the annual Swan Festival (celebrating the return of the Trumpeter Swans). Photo: K. Scott