Workshop and Performance Prices
All workshops are designed to meet your needs, budget and location. Costs and pricing here are a baseline guide ONLY so please contact Janina to arrange something suitable for your budget and scenario. Please check out our NEW Artist in Residence program, AND "Nature's Calling", an interactive program of music, nature, and storytelling!!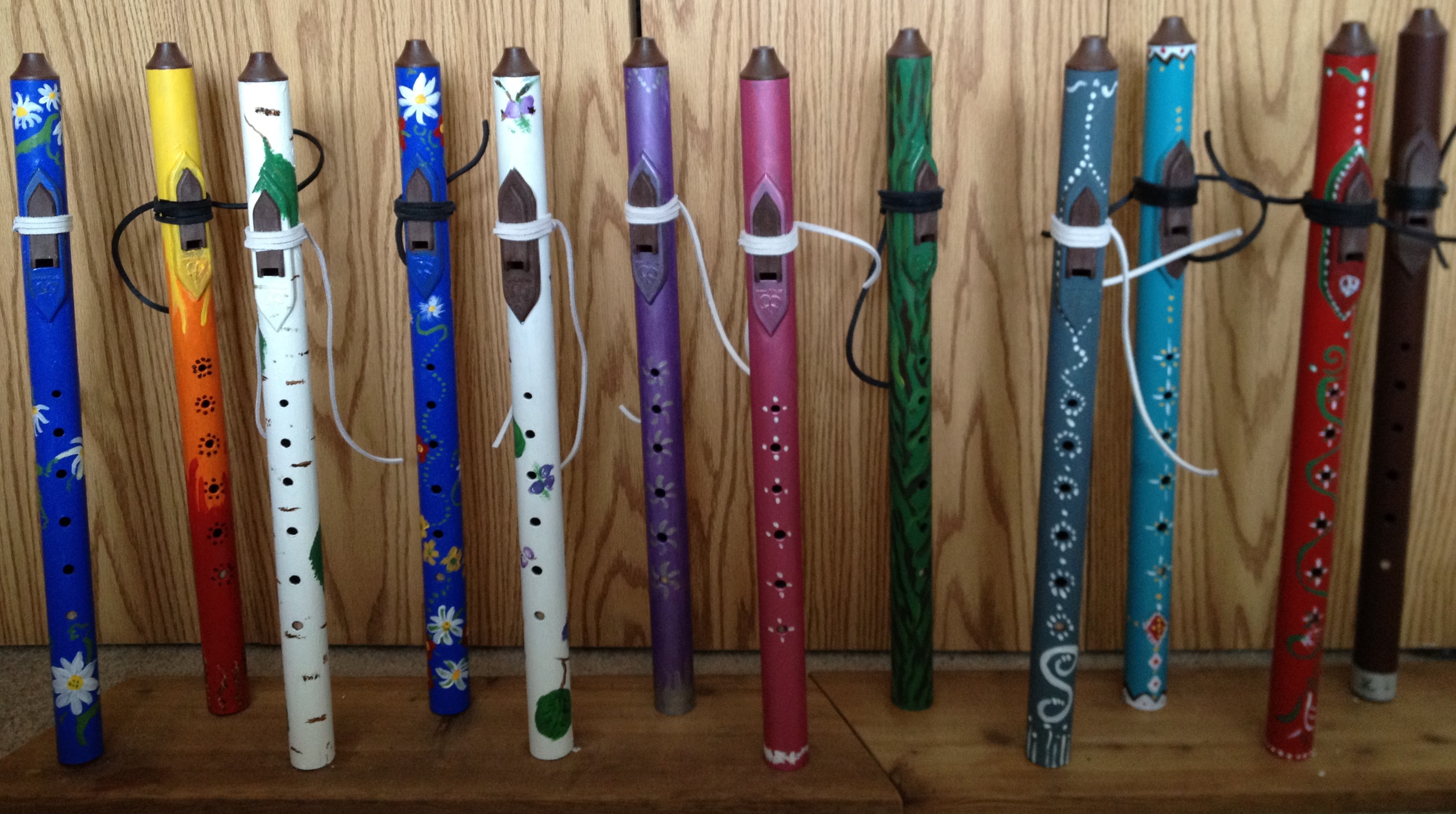 School Programs (please note special guidelines about pricing)
Janina has introduced and led Native American Flute Programs as an integral and unique component to elementary school fine arts curricula and school culture over the past eight years. She has been responsible for introducing or assisting in the creation of flute programs in seven schools within her school district as well as in several districts in northern British Columbia. The immediate enabling and empowering opportunity with which the flutes provide students in confidence and finding their own creative voice is the passion and motivation that drives Janina's fire about bringing this music to our schools and youth!
**Please note that Janina is occasionally available for Teacher Inservicing, Teachers' Conventions, and School Workshops/Program Implementation throughout the school year.
School Program Requests - please observe the following:
1. As I teach full time, sub time will need to be provided for my classes so that I can come and facilitate a workshop for you in your school.
2. Mileage would be appreciated, please, if your school is farther than a 25 km distance from Grande Prairie, Alberta
3. Your school is responsible for costs of materials, ie. flute kits, paints & related supplies, photocopying (although I will take the responsibility of ordering flutes and preparing supplies required).
With all due respect to our Teacher Code of Ethics, no further costs other than sub teacher time and mileage are required for schools other than your school's purchase of any materials for flute building or painting, provision for photocopying, etc. related to your workshop. Again, Janina will help you plan accordingly to suit your class size and school programming vision.
Workshops Other Than School:
**Please contact Janina to design a program and price that fits YOUR budget! Prices below are guidelines only. This is all about enabling music, creative voice, and wellness...let's see what we can make work for YOU!
Flute Building (&/or Painting) Workshops (minimum class of 6) - $50/person & mileage * Pre-registration is recommended.
Introductory Workshop to Native American Flutes (Sharing the Legacy) - (Make Your Flute, Learn How to Play Your Flute, Finding Music, Networking, Setting Up Your Own Flute Circle) - $50/person and mileage *Pre-registration is recommended.
Private or Small Group Lessons - $20/half hour sessions/person
House Concerts/Performances/Special Ceremonies - $50/hour in Grande Prairie Area (plus mileage if over 100 km away)
Artist in Residence Program - 3 day program of concert, playshops, and storytelling
Soundscapes - Nature, the land, various cultural sounds tailored to meet your group's interests - $35/hour (drums, rhythm instruments, world music instruments)
Sound Meditation - $35/hour
NEW!!! CANADA Norse - coming soon *Spring 2017 - an introduction to old Norse music, primarily from the Viking Age and before, storytelling, poetry and Norwegian/Canadian poetry/song...
Voluntary Music Performances ...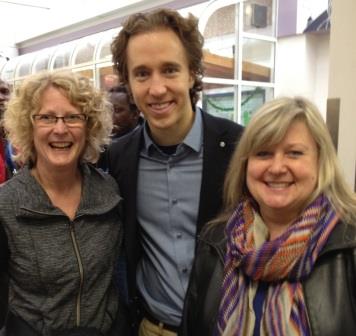 ** SomeAre Solstice Flutes ALSO happily volunteers performances for various functions, private events, and fundraisers, ie. Parks events, Swan Festival, Relay for Life & Luminary Ceremonies, Flood Relief, etc!
Environmental Stewardship and Humanitarian Aid are first and foremost concerns of SomeAre Solstice Flutes!
Joey, Craig Kielburger, & Janina at MPTC
Grande Prairie hosted its own "Mighty Peace Day" October 2013
Woodland Wellness Workshops - talks, storytelling, puppets, art, creative expression of personal journey - $50/hour plus cost of materials and mileage (again, please talk to Janina to plan your own unique workshop needs)
*******************************
Contact Janina at SomeAre Solstice Flutes to set up your workshop today!