SomeAre Solstice Flutes
Music
Concerts - Workshops - School Programs - Storytelling
"Music transcends time, space, and culture..."
Janina and John of SomeAre Solstice Flutes are pleased to share...
*concerts and coffee house performances
*music for fundraisers, charities, special events
*music and musing for meditation and yoga
*flute making workshops
*lessons for playing the Native American inspired flute
*networking to find flute makers to suit your budget and style
*organization of your own flute circle
*storytelling
*flute workshops for retreats, schools, cultural camps and conventions
*NEW* Soundscapes - exploring sound through visual, land, nature & cultural themes (available now... "Verdens Musik og Soundscapes av Norge")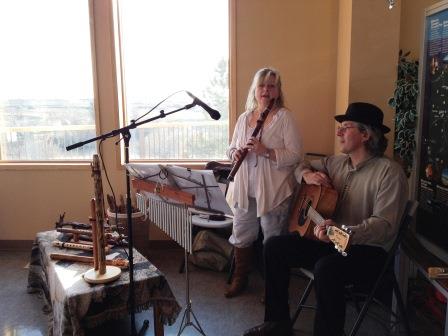 Photo by K. Williams Scott Swan Festival 2012
* * * * * Interested in hearing a few tunes? Please click here to experience a few of our songs on Reverbnation.
SomeAre Solstice Flutes are currently recording... but the "Woodland Muse Song Collection - SOARING" is available as a CD Song Sampler (7 songs) and Downloads are coming soon!
* * * * *
"I love the way Janina carries a mystical mood with the various hand-crafted flutes she plays. Add John's earthy, folky guitar rhythms, and it's a magical, delightful surprise. I would recommend this duo wholeheartedly!"
THREZA - Grande Prairie Singer/Songwriter


Contact SomeAre Solstice Flutes today for bookings or to find out where to buy your CD!
**********************
I give thanks
to the many wonderful flute makers
who grace us with their talents,
for without their gift of "flute making"
we would not be able to share
this music!
-Janina Skutle Carlstad-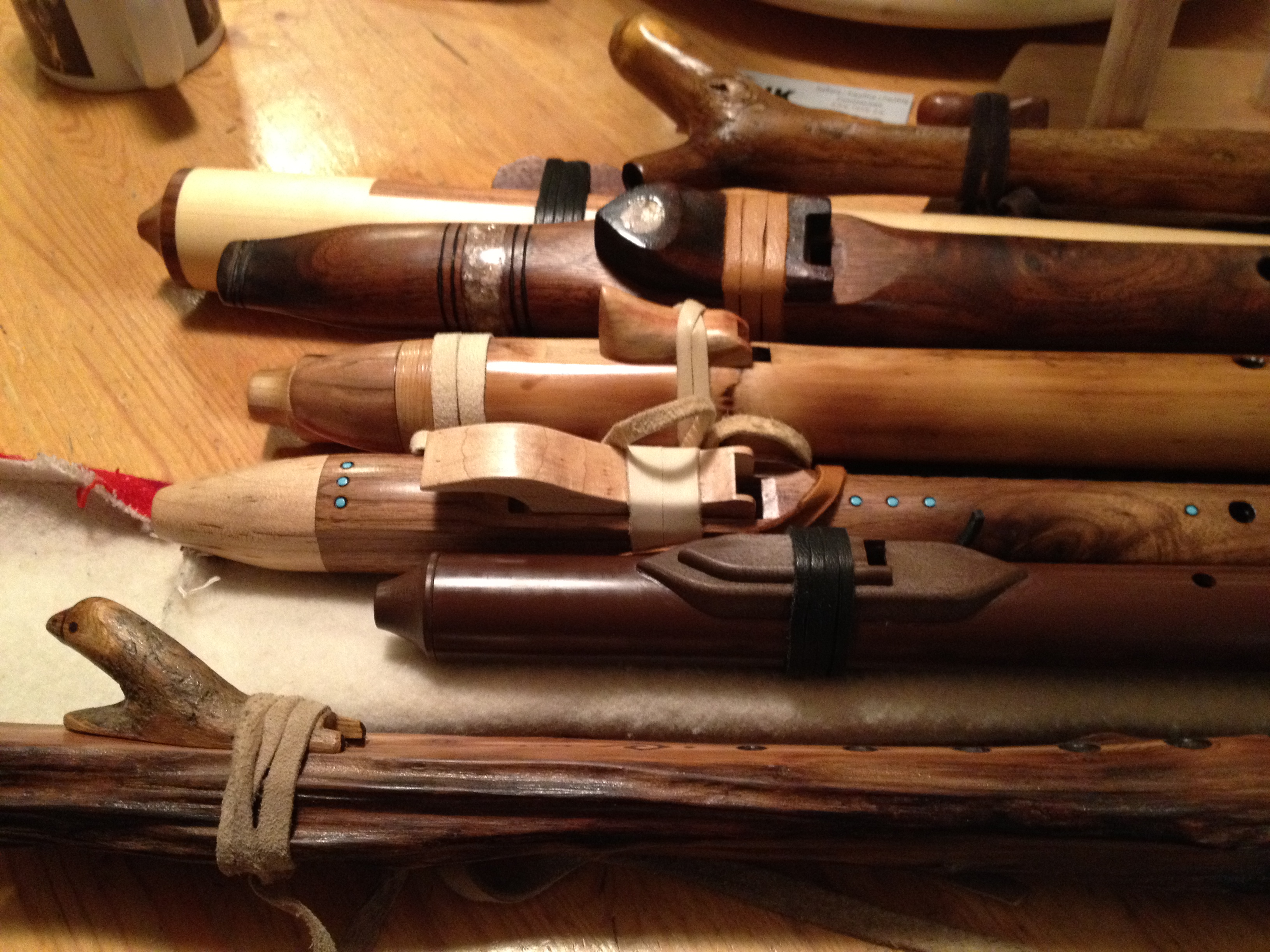 Visit SomeAre Solstice Flutes Woodland Wellness Page